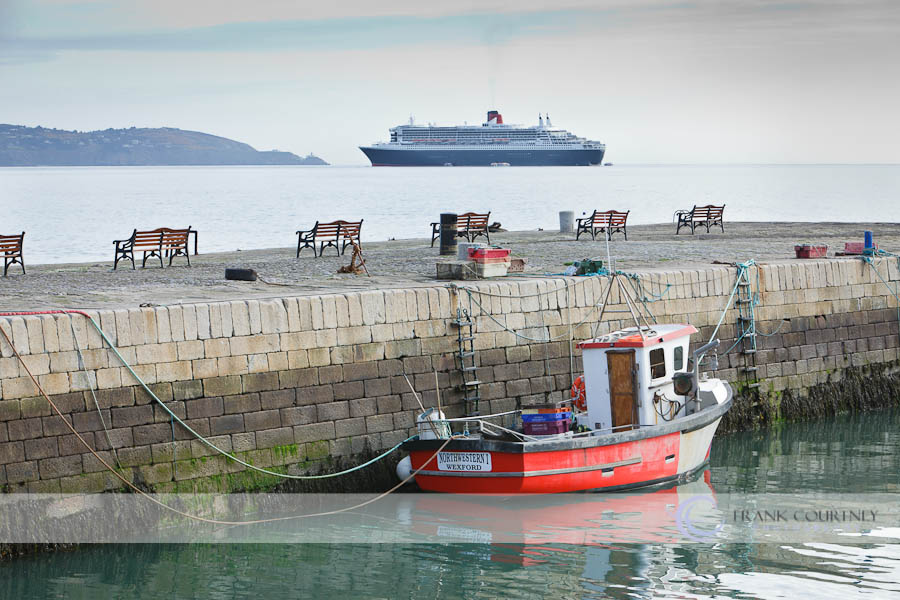 Recently, the largest cruise line in the world – Queen Mary 2 – visited Dun Laoghaire. I posted some photos of this on my Facebook (personal) page – and one of them has now been used in the Dún Laoghaire-Rathdown Council magazine – dlrtimes.
Here's my original photo :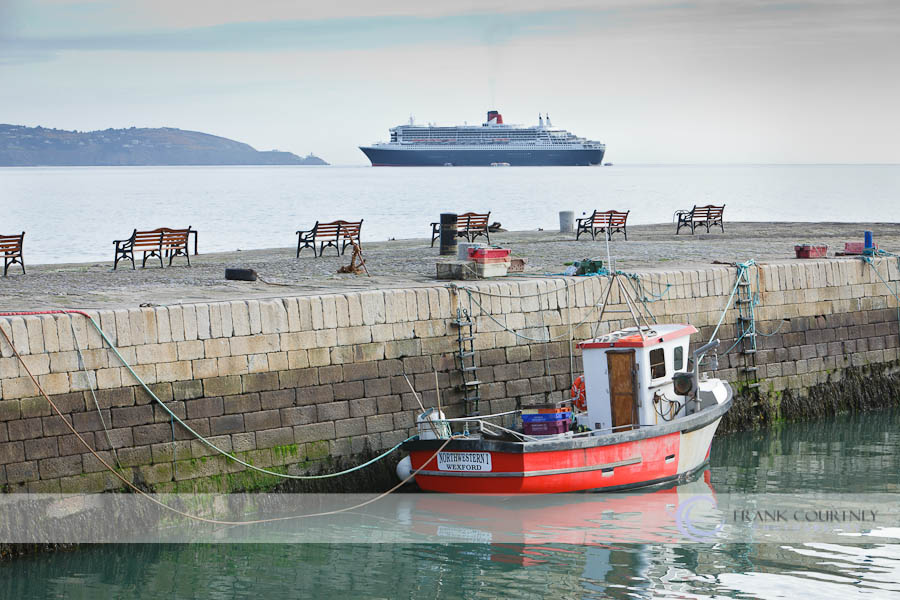 In the images below, I've added some details from the magazine as well as two recent cameraphone photos taken in Bulloch Harbour, and nearby Coliemore Harbour.